Mortgage Broker in Vancouver
Your Local and Reliable Mortgage Expert
Find expert assistance from a Vancouver mortgage broker with extensive knowledge and experience. I have connections to a wide range of lenders, including major banks, specialized mortgage providers, credit unions, and alternative financing options to help you find the best mortgage solution for your needs.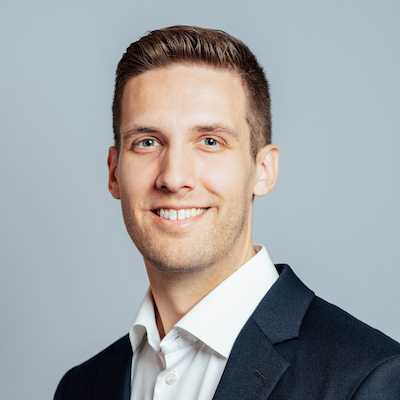 Step-by-Step Mortgage Approval
Strong Communication
I'll never go dark. You'll always be looped into the progress of your mortgage application.
Simple Process
My process is designed to be smooth from the get-go, so you can focus on the rest of your life.
Expert Advice
You'll learn how to get the mortgage that saves you money in the long run. I take your total financial picture into account.
Great Rates, No Fees
Get competitive rate offers to save money. No fees unless you require specialty financing.
Get the Most Out of Your Vancouver Mortgage
Step-by-step process
You don't ever have to worry about feeling confused. When you work with me, you'll always know what's going on with your mortgage and what you need to do.
A clear path to success
I'll answer all your questions, but I won't overload you with unnecessary details.
Flexible mortgage solutions
I take the time to understand your unique needs and situation so that I can help match you to the loan programs that will help you get ahead financially.
Guidance around the pitfalls
We'll discuss features and restrictions you might not have considered, such as early payout penalties and mortgage tax strategies. I'll make sure that the loan you're considering is the right mortgage for your situation.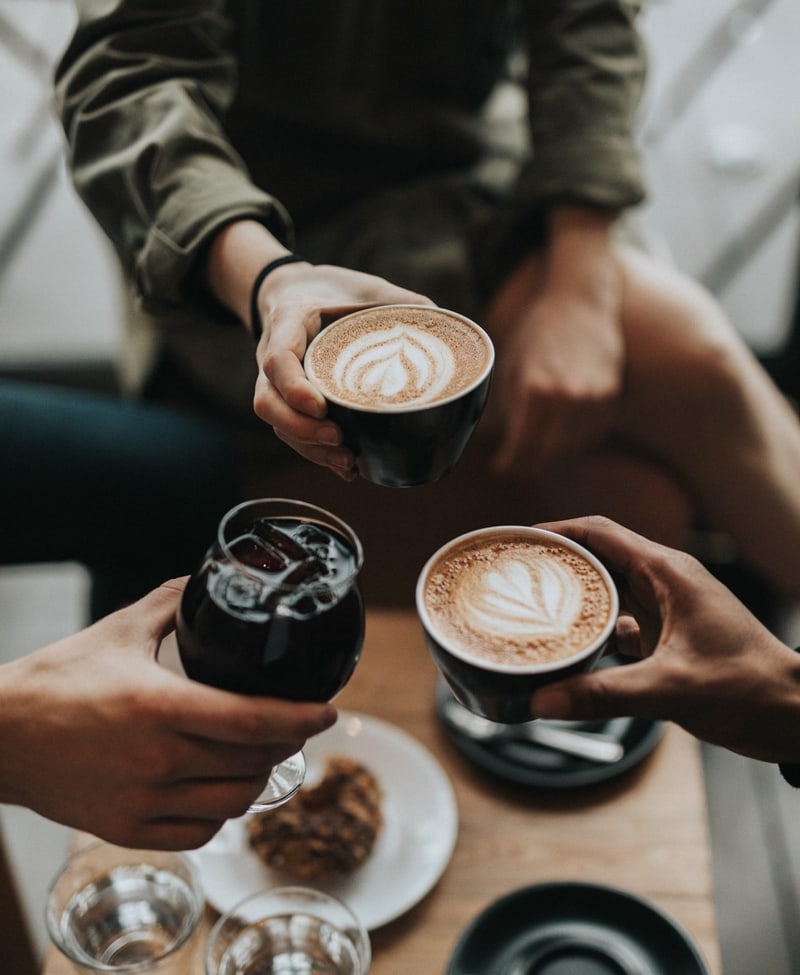 Mortgage Services for Vancouver
Get pre-approved for a purchase in Vancouver
Are you considering buying a home in Vancouver and want to be sure you're in the best possible position to make an offer? I'm here to help you get pre-approved for a mortgage so you can confidently start your house hunt!
With my pre-approval process, we'll work together to review your mortgage documents and discuss lender options, so you know exactly how much house you can afford to buy. While this process may briefly impact your credit score by about three points, getting pre-approved won't negatively impact your rates or your chances of qualifying for a mortgage.
Once you're pre-approved, you'll be able to make an offer that sellers will take seriously, which is essential in Vancouver's competitive housing market. Plus, getting pre-approved allows us to spot any potential issues and work together to develop personalized solutions.
I'll be there with you every step of the way. Not just during the purchase process but also in building a lasting relationship as we help maintain a path of financial success. Let's work together to make your dream of homeownership a reality!
Vancouver Refinance
Are you looking for a way to access some of the equity in your home for a specific expense or to upgrade your loan to a more favourable interest rate? Refinancing your mortgage might be the perfect solution!
A refinance pays off your existing mortgage in full and opens a new one with a new balance. You can do this with a new lender or your current one. It's a common way to access up to 80% of your home's current market value, which means 20% of your home equity stays in your home. People often refinance to renovate, consolidate personal debt, buy an investment property, or cover other expenses.
It's also common to refinance if you've recently recovered your credit, and it's now time to upgrade from an alternate lender to a prime lender at a lower interest rate. If your income and credit score has improved, you might be eligible for a new mortgage with more favourable terms.
You'll have the option to reduce your monthly payment and free up some cash flow by extending your amortization over a longer period.
That's where my service comes in. I can help you compare multiple lenders at once and present you with the options that will offer the lowest payment, the best terms and the highest chance of approval. This service is essential for clients who need help with their credit score, as it can be more challenging to get approved for a mortgage refinance than getting approved for the initial mortgage.
Deciding whether a refinance is the right option is about more than the monthly payment. I will also help you factor in other costs, such as home appraisal, penalties, and title fees. Keeping an eye on other non-interest expenses ensures you save money with your refinance and end up in a better financial position than you started.
The refinance process takes about 30 days from the time of application. This timeline includes lender approval, appraisal and meeting with the solicitor.
I want to help you improve your financial situation with a home refinance. Reach out to schedule a discovery call today, and let's explore your options together!
Buy a rental investment property in Vancouver
Are you ready to take the leap and buy your first investment property in Vancouver? As a landlord, you'll build wealth and create a solid financial future. And I'm excited to help you make it happen!
Getting a mortgage for a rental property is a bit different than getting one for your primary residence, but don't worry. I've got you covered. I work with various investment property lenders and can match you with the right one for your unique situation.
In most cases, you'll need at least a 20% down payment, sometimes as high as 35% down. But many options are available, and different lenders have different preferences for properties, credit scores, and income profiles. Some prefer to work with people with only a few rental properties, while others are open to more extensive portfolios and properties in holding companies. Some are fine with short-term rentals like Airbnb and VRBO, while others require long-term tenancy agreements.
Lenders will also consider the property's potential rental income when evaluating your ability to pay the loan. They'll usually consider up to 80% of the property income, but it varies widely from lender to lender.
Finding a rental property mortgage without a skilled mortgage broker can be a long and confusing process, and you may not have access to all the available programs. I can help you get the best rates, match you with a suitable lender, and address any issues that might stand in the way of getting approved.
Together, we'll make sure you can fulfill your dream of becoming a Vancouver landlord and create a solid financial future for yourself. Let's get started and make it happen!
Refinance your mortgage to access home equity
Are you looking for a way to convert your home equity into cash to tackle some major home renovations or repairs or to pay off high-interest debts? A home equity loan might be the perfect solution for you!
I'm here to help you get loan amounts as low as $150,000 or as high as $2,000,000, depending on your home's equity. With my help, you'll be able to borrow up to 80% of the home's value. And even if you currently have bad credit, I have partnerships with lenders willing to issue mortgages based entirely on the property's value. Many of these lenders are only accessible through a mortgage broker (like me!) and I can help you save money by matching you to lenders with excellent interest rates, saving you thousands of dollars over time.
Self-employed? No worries, I can still help you tap into the right home equity loan. I can help you manage your payments with flexible options that allow you to take advantage of prepayment benefits or spread the loan's cost over 40 years to keep monthly payments as manageable as possible. And we can ensure you receive your funds fast, usually within 30 days for the best rates but sometimes in as little as one week.
Smith Manoeuvre Certified Mortgage Broker
Are you looking for a way to make your mortgage payments work harder for you? I've got the solution for you! As a Smith Manoeuvre certified professional, I can help you turn your non-deductible mortgage debt into a tax-deductible investment loan.
The Smith Manoeuvre is a financial strategy that allows you to borrow against the equity in your primary residence and use the funds to invest in income-producing assets such as stocks or rental properties. By doing this, the tax deductions generated by the investment loan will offset the interest expense of the mortgage, allowing you to pay down your mortgage faster while also building your investment portfolio.
It's essential to keep in mind that the Smith Manoeuvre is a complex strategy and may only be suitable for some. It's always a good idea to consult a financial advisor before considering this strategy. I'll be happy to help you navigate the complexities of the strategy and make it work for you.
Get approved for a mortgage, even with bad credit
Don't let bad credit hold you back from buying your dream home! Even if your credit score is between 550 and 659, I can help you get a mortgage loan.
As a mortgage broker, I specialize in matching borrowers with lenders willing to work with lower credit scores. Working with these lenders may mean coming up with a larger down payment. My network of private and alternative mortgage lenders is often more flexible than traditional banks regarding credit scores. They're more interested in the property's value than your credit profile.
If you already own a home, I can also help you leverage your current home's equity to transition into a new home and a new mortgage.
If you can't come up with a larger down payment, I can provide you with a plan to improve your credit profile and make it more attractive to prime lenders.
And our relationship continues after the mortgage is complete. Making mortgage payments on time can help improve your credit score. We'll devise a plan to switch you from a bad credit lender to a prime once your credit score has improved.
When you work with me, you can choose the home loans that are right for your situation, now and in the future. I'm proud to have a long-term relationship with most of my customers, and I'm ready to make your home purchase experience easy, pleasant, and stress-free, no matter what your current credit situation looks
Spousal buyout mortgage in Vancouver
Going through a divorce can be challenging, but keeping your home doesn't have to be impossible. If you're interested in staying in the home you love, buying out your spouse's portion of the home can be a great solution. I understand spousal buyout mortgages, and I'm here to help make the process as smooth as possible for you.
A spousal buyout mortgage is a unique loan that allows you to borrow a larger percentage of your home's value than a traditional refinance, up to 95%. This means you'll have the resources you need to buy out your spouse's share of the home.
Even if you have credit challenges, I can still help you. I have partnerships with private lenders who understand that divorce can significantly impact credit, and they're willing to work with lower credit scores. These lenders are hard to find on your own, but I can quickly connect you with several options that are likely to approve your loan application.
If you're ready to explore your options for keeping your home during a divorce, let's schedule a call today. I'm here to help make the process as easy and stress-free as possible.
Get as much as 5% cash back on your mortgage
Imagine getting a lump sum of cash along with your mortgage. It's possible with a cash-back mortgage! You can use the money for moving expenses, to furnish your new home, or even put it into a savings account for future repairs.
With a cash-back mortgage, you can borrow up to 95% of your home's value, making it an excellent option for those planning to renovate. My lender partners offer competitive rates and flexible terms, and I'll be happy to work with you to find the best solution for your needs.
You can receive 1%, 1.5%, 2%, 3% or 5% of your mortgage amount as cash back. So, if you choose the 5% option on a $500,000 mortgage, that's an extra $25,000 in your pocket!
Take advantage of this opportunity; contact us today to learn more about cash-back mortgages!
Reverse Mortgage in Vancouver
Are you a senior in Vancouver who has seen your home value increase over the years but find yourself "house rich, cash poor"? I understand how difficult it can be to make ends meet in your golden years, which is why I want to help you explore your options with a reverse mortgage.
With a reverse mortgage, you can turn your home into a cash source without giving up ownership or moving out of your beloved home. You can take out a loan worth up to 55% of the value of your home and use it for whatever you need – whether it's for living expenses, starting a small business, or dealing with a surprise expense. And the best part is, you don't have to pay it back as long as you live in your home.
The requirements are simple: you must be over the age of 55 and have your home as your primary place of residence. You'll also need to demonstrate your ability to pay property taxes and insurance, which can often be satisfied with OAS and CPP income.
I'll work with you to find a lender who offers flexible terms and competitive interest rates and can provide a "No Negative Equity" guarantee that ensures you'll never owe more than the fair market value of your home. And with a reverse mortgage, you can rest easy knowing that you won't lose your home to foreclosure and the loan will not affect your OAS or GIS payments in any way. Plus, you can even pass your home on to your heirs.
Let's schedule a discovery call today to learn more about how a reverse mortgage can give you the financial freedom you deserve in your retirement years.
Consolidate your debt into your mortgage
If you're struggling with debt and feeling overwhelmed, I'm here to help. I can show you how to use the equity in your home to consolidate your debts and simplify your payments. This restructuring can lead to lower interest rates, increased cash flow, and reduced stress.
Many of my clients have used debt consolidation to roll all their smaller debts into a mortgage for a lower overall payment, which gives them the freedom to start building real wealth. Imagine having all your student loans, car loans, credit card bills and other debts wiped away, leaving just a single payment behind.
If you have good credit, you can borrow up to 80% of the current value of your home. A refinance will allow you to access your home equity and pay off all your non-mortgage debts. This debt payment will be part of your monthly mortgage obligations, which you'll pay anyway.
I'll work with you to ensure debt consolidation is part of a healthy financial strategy, and my goal is to leave you in a stronger financial position. I can even help if your current debt troubles have damaged your credit score. Many lenders I work with offer refinancing and debt consolidation loans to clients with poor credit. I can match you with the right programs, find the best terms for your situation, and connect you with lenders that most homeowners can't access.
Don't let debt control your life. Let's talk about your options and find a solution that works for you. Schedule your discovery call today.
How It Works
Schedule a discovery call
Schedule a quick call to discuss your goals and concerns. This call will last around 15-30 minutes.
We discuss your options
After you send me some key documents, I will perform a 360º analysis of your application. Then, I'll provide you with solutions that align with your goals.
Get approved (or pre-approved)
If you're in the market for a new home, you'll be fully pre-approved and can move forward with the exciting part. If you're refinancing, you can expect to receive mortgage funds in just 4 weeks.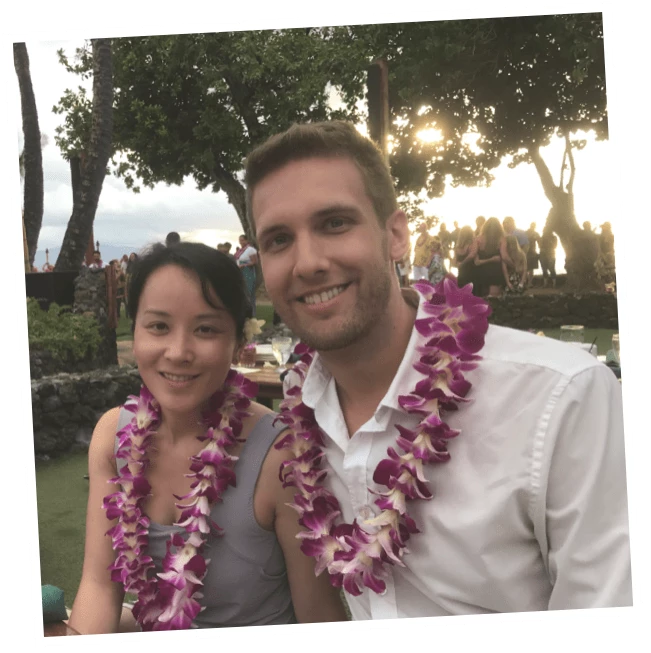 Hey, I'm Alan 👋
Since 2013, I've been a mortgage broker specializing in the Greater Vancouver area.
Let's chat and figure out what's the best option for you. Whether you're looking to buy your first home, invest in a rental property, or refinance your current mortgage, I've got you covered. My extensive network of lenders, including banks and private lenders, gives me access to various options and competitive rates. My experience and industry knowledge allows me to tailor solutions that fit your specific needs and goals.
I'll be there every step of the way, guiding you through the process and answering any questions you may have. And, even after the loan is closed, I'll still be available to help you with any future needs.
So, let's connect and start exploring your options today. I'm excited to work with you and help you achieve your real estate dreams!
Frequently Asked Questions